Since the first powerboat, all vessels have needed fuel . . . until now! David Borton conceived of a practical 100% solar-powered boat-a boat that carries no fuel and doesn't even plug in to shore power. The Solar Sal 44 is the result. A commercial passenger vessel, she is the first of her kind.
SOLAR SAL 44
A ZERO-FUEL, ONE-HUNDRED-PERCENT SOLAR-ELECTRIC PASSENGER TOUR BOAT – THE FIRST OF ITS KIND!

Copyright © 2017 Gerr Marine, Inc.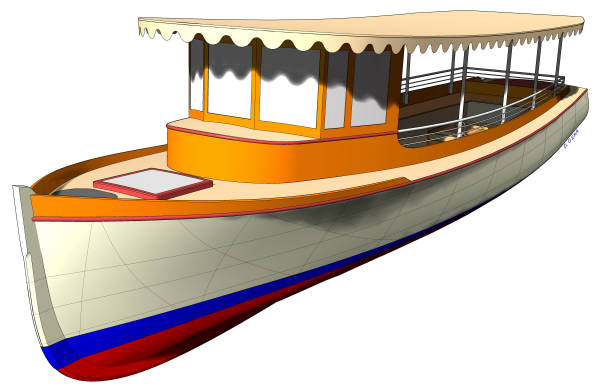 A Zero-Fuel, Ultra-Green Boat
The Solar Sal 44 not only uses no fuel, but she is designed to have the lowest carbon footprint possible-to be as green as possible. Of course, using no fuel at all is already super green and super low carbon, but the hull is also built of wood-of wood-epoxy/strip-plank sheathed with glass. (Wood-epoxy/strip-plank construction sheathed in glass has maintenance and longevity characteristics equal to that of conventional fiberglass.) This means that 95 percent of the hull structure is from the renewable and low-carbon material wood. Other boatbuilding materials-fiberglass, aluminum, steel and even ferrocement-have much, much higher carbon footprints.