POWER 30 FT. (9.1 M) TO 50 FT. (15.2 m)

DR Northwest Cruiser34-foot (10.4 m) Sea Bright skiff, motorcruiser. Beachable on Sea-Bright-skiff box keel and trailerable at 8 foot 6 inch beam

Copyright © 2017 Gerr Marine, Inc.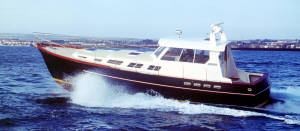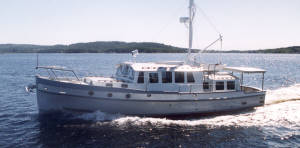 Impossible Dream, built by Kanter Marine50-foot (15.3 m) aluminum Sea Bright skiff ocean voyaging motorcruiser, 3,500 mile range, beachable on Sea Bright skiff box keel, with 4-foot 3-inch (1.3 m) draft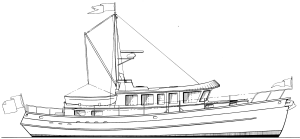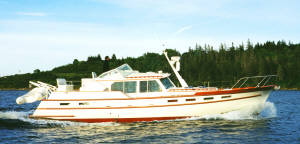 Kamarea, built by Covey Island Boatworks
50-foot (15.2 M) tunnel-drive motorcruiser, beachable on unique underbody with just 26 in. (66 CM) draft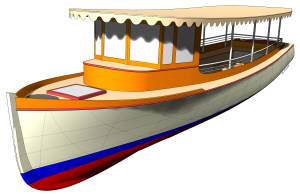 Solar Sal 44
44-foot (13.4 m) 100% solar-electric passenger tour boat, the first of its kind! A zero-fuel motorboat!!